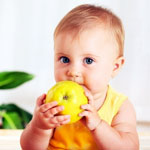 The philosophy of our pediatric care is truly preventive. The goal is to support the natural immunity processes in the child´s body. Ensuring that the proper building blocks are provided to flourish, maintain health and vitality, is essential. We provide assistance to optimize your child's gut and immune health using acupuncture, Chinese herbal pediatric formulations, homeopathy, botanical medicines, vitamins and minerals.
We correct any deficiencies through the use of proper nutrition, vitamins, minerals, and essential fatty acids. We look at stressors such as chemicals, emotional struggles or dietary allergens that may be lowering the child´s immunity and try to help parents problem solve in correcting the imbalance.
We are happy to refer your child to the best specialists in Durango when we feel that specialty care is needed. We enjoy the little patients and take great pleasure in their growth, their development and their happiness.

Dr. Kristen Lum  ND, LAc, MSOM
3750 Main Ave. Unit 1 
Durango, CO. 81301
970.382.9100
Live Healthy
Live Consciously