Rivergate Natural Healthcare and Acupuncture in Durango, Colorado
Dr. Kristen Lum offers a unique comprehensive approach by incorporating Classical Chinese medicine, nutrition, Acupuncture and Naturopathic medicine in each visit. This type of health care gives each patient different options by combining the best of modern medicine (including laboratory testing or a referral for imaging if needed) and Acupuncture with the most current research regarding naturopathic therapeutics. In her sessions she also offers a blend of counseling, mind body integration and nutritional guidance. Each patient will walk away with an individualized treatment plan that is specific to that person.
We are committed to guiding you down the path towards optimal health and wellness. Total health is much more than just an absence of disease: it is a sense of well-being that is characterized by vitality, enthusiasm and an optimistic outlook on life. When you are truly healthy, there is a balance that occurs mentally, spiritually, physically, and emotionally. Dr. Kristen Lum can guide you in that balance.
Licensed Acupuncturist in Southwest Colorado – Dr. Kristen Lum
If you are wondering if a Naturopathic Doctor who is also an Acupuncturist is a good fit for you, imagine leaving a doctor's office where you felt calm, informed, motivated, and listened to. Naturopathic Medicine and Acupuncture have long recognized our complex, holistic nature and the interconnection of body systems. They both have a unique philosophy and set of therapeutic methods. We are multi-faceted beings. Imagine our health is like a web, if you pluck a thread somewhere in a web, it will be felt in the entire structure.
Our goal is to restore the Seven Pillars of Health: Sleep, Thoughts & Emotions, Breathing, Hydration, Food, Connection and Movement. We inspire, educate and encourage each patient to optimize these Seven Pillars of Health so that they age slower and feel more vital with each passing year.
We also have the goal of searching for underlying causes of disease, addressing the problems, and going beyond just treating the symptoms. We look forward to helping you gain insight on how to restore the Seven Pillars of Health through Naturopathic Medicine and reset your nervous system with Acupuncture.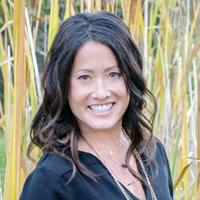 Dr. Kristen Lum
ND, LAc, MSOM
Naturopathic Doctor
Licensed Acupuncturist
Take Charge of your Health Today!

Dr. Kristen Lum  ND, LAc, MSOM
3750 Main Ave. Unit 1 
Durango, CO. 81301
970.382.9100
Live Healthy
Live Consciously